https://play.google.com/store/apps/deta ... l=hr&gl=US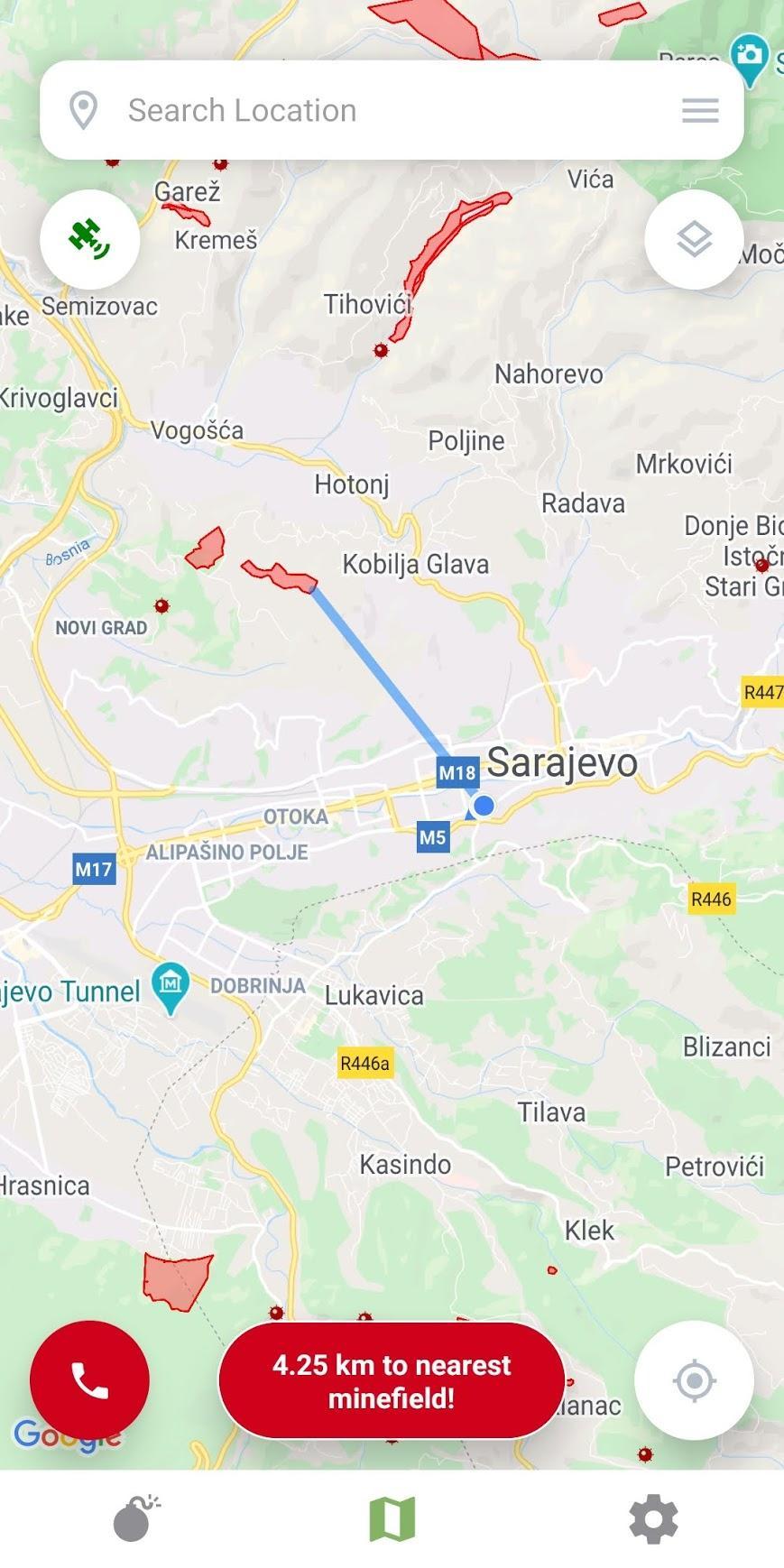 Mapirana sva minsko-aktivna i sumnjiva područja u BiH. Aplikacija upozorava na blizinu minskog područja.
---
Preporučio sam ovo na osnovu opisa. Zvučalo je kao sjajna stvar za svakoga ko hoda prirodom da bude upozoren na blizinu minskog polja ili sumnjivog područja.
Ali...
Imam i android i IOS telefon i na oba, nakon što se skine aplikacija i instalira traži da se preuzmu najnoviji podaci i na super-brzom netu, vrti to preuzimanje 10MB tih podataka evo pola sata, bez da pokazuje status, kolilkoje preuzeto i preuzima li išta uopće
Izgubio sam strpljenje i preskočio to.
Postoji opcija pozivanja telefonom SOS ili slično i registrirao sam i to, odnosno pokušao - dobijem kod na sms i kad ukucam taj dobijeni kod, aplikacija kaže pogrešan kod
Prekopiram kod iako je samo 5 brojeva, nisu neki simboli čudni da pogrešno ukucaš. Opet pogrešan kod.
Preskočim i to.
Uđem konačno u neku mapu na kojoj sve vrijeme piše da se čeka na gps...
---
https://play.google.com/store/apps/deta ... l=hr&gl=US
Idem sa provjerenim. Ako se bavite nekim aktivnostima, tipa biciklanja
ova aplikacija bilježi važu rutu, brzinu, vrijeme, visinsku razliku i svašta još, uz opciju kreiranja animacije na mapi rute koju ste prešli, sa slikama koje ste slikali na toj ruti. Jednostavno je i share to sve poslije.
---
Ima aplikacija koja registruje svaki put kada se prođe pored nekog ko ima ili je preležao koronu. Ja instalirala prije pola godine, kad je to počelo da vibrira u šumi
Izbrisala sam je.
1
1
---
---
---
Spotify
Nekad davno sam ga htio instalirati ali iz nekog razloga nije moglo
Sad može i sviđa mi se. Naviješ sebi svoju muziku i on ti nastavlja sa sugestijama sličnim tome što ti voliš. I prilično dobro to radi
---